Qureet finds prospective customers for your products on Twitter. We then email them to you every day.

Found 6 Banner Design Customer Leads:
17:42 on 11/19/2022
max⚔️ @maxknowsitall (1.3K followers) (8.4K tweets)
I need a sugar daddy
I need a logo designed
I need a new banner
I need a sugar mommy
Promote my onlyfans
I need this design on a teeshirt
I need cash app money ASAP
Somebody PayPal me money!
Needing Graphic Designer!
Any recommendations for animators or digital artist?

Keywords: banner design ?, Any recommendations, for banner, need
15:31 on 11/25/2022
-JĐ ฿Ʉ₣₣ł₦₲₮Ø₦🐍 @JDBuffington (706 followers) (18.7K tweets)
I looking for # artist to make youTube intro banner on a shirt design edit videos Babyruth need a logo need to commission looking for a graphic designer need an artist hire a designer to make graphics and design a logo hacking crypto bots to buy a Twitter

Keywords: banner design, looking for, need, buy, Twitter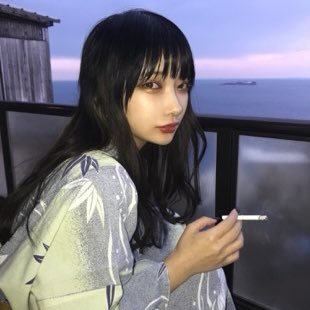 18:20 on 11/17/2022
Hoppe's strongest soldier 🇮🇱 @EnemyOfElon (71 followers) (539 tweets)
i got hacked on Instagram need someone to help me write this essay about trust wallet my account got disabled need logo school help need banner need design need gfx metamask buy followers bot cashapp venmo call of duty banned i will pay literally someone to do this essay

Keywords: banner design, need, help, buy, pay
04:21 on 11/22/2022
⁺𓂃 luna ·͜· ♡ @0295CART (63 followers) (792 tweets)
. . . looking for graphic design commissioner !
⤷ design for banner

𓄳 will use as freebies for bets bulacan
𓄳 back to back design
𓄳 reply your offers!

# looking lf ph graphic art design comms commission commissioner ph svt banner freebies commstwt pagawa help

Keywords: banner design, looking for, help
09:21 on 11/22/2022
Art of Life @Art0fLife_ (440.4K followers) (19.8K tweets)
2. Design your twitter account.

1. Make a matching logo and banner on @canva
2. Write a bio explaining;

• What skill you're learning
• How you can help other's

3. Start tweeting about your skill
4. Follow 30 accounts within your niche

Keywords: banner design, What, help, twitter
Signup to customize and geo-filter your own Banner Design Customer Leads feed, to Grow Your Business!
19:44 on 11/24/2022
❄️🎄aurph🎄❄️ @aurph (271 followers) (3.8K tweets)
need help essay graphic design banner thumbnail homework need money send money bitcoin crypto help with essay

Keywords: banner design, need, help