Qureet finds prospective customers for your products on Twitter. We then email them to you every day.

Found 7 Banner Design Customer Leads: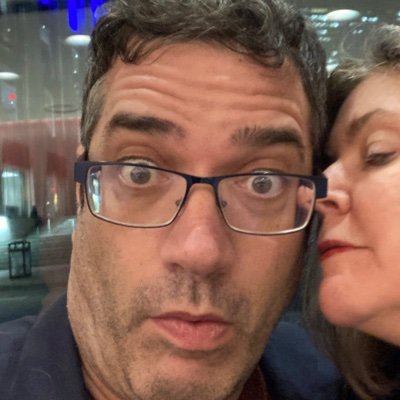 15:48 on 03/21/2023
My other twitlike platform is a Hive (@ivanmcohen) @ivanmcohen (1.2K followers) (12.3K tweets)
Comics creator pals - any tips on basic convention banner design? I have high-res art assets and a print-shop connection, but know basically nothing about best practices for design/dimensions. Thanks in advance for advice or helpful links!

Keywords: banner design ?, for banner, advice, tips, best
08:10 on 03/14/2023
Jack @Lufcjack5 (2.3K followers) (2.9K tweets)
Looking for someone to design me the cleanest banner on CT, recommend me some great banner designers below👇

Keywords: banner design, Looking for, great, recommend, some
14:07 on 03/17/2023
Pat @Pat10811423 (418 followers) (12.8K tweets)
too dodge reliant. Vegeta also has some issues his def relies too much on getting hit yet u don't want him to get hit early on to save his support and i don't like that conflicting design. Overall both are still very good Vegeta i like as a top 3 banner unit. Godku has a really

Keywords: banner design, good, some, too, top
00:33 on 03/17/2023
Mari♮is seeing ELAST 5.21 @choiinelring (1.7K followers) (77.5K tweets)
Anyone wanna help with banner project for NY stop for ELAST 🥺 i have some design ideas 💡 ppl who gonna go lets doooo ittt pls ♡

Keywords: banner design, for banner, some, help
10:17 on 03/13/2023
TOBI (OPEN) @tobichive (1.3K followers) (822 tweets)
-
good afternoon, commstwt! i'm open for rush/non-rush tasks ⭐ slide through my dm for inquiries ✉️

t. academic essay creative studytwt canva edit graphic artist design infographic poster brand banner kpop digital flyer logo layout portfolio brochure pubmat editor

Keywords: banner design, for banner, good
Signup to customize and geo-filter your own Banner Design Customer Leads feed, to Grow Your Business!
03:32 on 03/19/2023
kae ♡ — OPEN 1/3 🖇 | college notes @biokaemistry (64 followers) (1.7K tweets)
🖇️ good afternoon, commstwt! i am now open for any rush and non rush graphic comms or anything related to arts.

𓏳 selective for rush comms

𖥻 lf clients graphic ppt thank you card invitation kpop banner infographic poster photocard design layout reviewer notes arts brochure

Keywords: banner design, for banner, good
16:33 on 03/20/2023
VisArch @ruthmalan (9.1K followers) (71.5K tweets)
I've got to design a banner image for the Visual Communication and Visual Design class, and that's a level of "show what you mean" I wasn't expecting to be daunted by…

Keywords: banner design, for banner, what