Qureet finds prospective customers for your products on Twitter. We then email them to you every day.

Found 7 Veterinarians Customer Leads:
13:15 on 03/19/2023
👩🏼‍💻 @neurdygirl (58 followers) (543 tweets)
#Veterinarians are way too expensive. It should cost $550 for testing and an examination. December cost me almost $800 for blood and urine tests. Pet insurance quote is $300/month for a 13 year old yorkie.

Keywords: too expensive, Veterinarians
18:39 on 03/21/2023
🪬Noelle Elisabetta Donnelly🪬 @Marconi333 (1.4K followers) (25.2K tweets)
all I'm saying is that in these trying times of attacks on choice, we should all befriend our local veterinarians and horse people

scoop out some stalls you never know when you're gonna need to ride a horse across a border or whatever

Keywords: veterinarians, need, some, choice
18:49 on 03/18/2023
aubri🐮🌿 @that1chickaubri (204 followers) (7.7K tweets)
Veterinary professionals (which includes veterinarians AND vet techs AND vet assistants AND receptionists, etc) NEED TO BE PAID MORE FOR THE WORK THEY DO

🤍🌸✨Trying to live off of $15 after paying bills with each paycheck is not very GGs✨🌸🤍

Keywords: veterinarians, NEED, which
18:19 on 03/19/2023
Hank Lunch @toad_rat (1.3K followers) (26.1K tweets)
Chicago Med did an episode where they did surgery on a panda & explained why veterinarians couldn't do it. TV is good again

Keywords: veterinarians, good, why
16:15 on 03/21/2023
Liam Healy @LiamHealyWX (1.4K followers) (8.4K tweets)
Got a vet appointment for my cay at new vet with the first place I reached out too.

Pet owners you know the struggle these days. To the veterinarians out there, thank you for what you do we know you've been overwhelmed.

Keywords: veterinarians, what, too
Signup to customize and geo-filter your own Veterinarians Customer Leads feed, to Grow Your Business!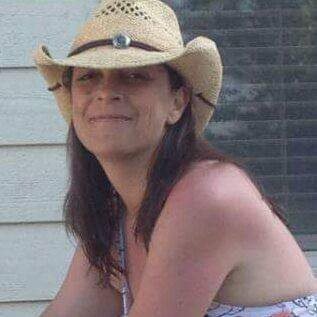 00:56 on 03/22/2023
Corianne @GmaCori (359 followers) (1.7K tweets)
We had to put my partner's kitty down today 😭...Gentle Goodbyes in Boise was amazing. It's a group of retired veterinarians that come to your home. No stress of putting her in a crate and going to the vet. Would recommend 10/10.

Keywords: veterinarians, recommend
10:39 on 03/21/2023
Hannah E. Palsa, ABD @HannahPalsa (2.6K followers) (25.9K tweets)
The thing about cat declawing that baffles me is that we do not ask veterinarians to declaw (there's probably a better word) dogs. Dogs cause damage by digging or scratching. I love dogs, but holy hell can they be destructive terrors if they're under stimulated or scared.

Keywords: veterinarians, better