Qureet finds prospective customers for your products on Twitter. We then email them to you every day.

Found 9 Role Playing Adventure Customer Leads:
01:32 on 03/20/2023
Julius Optimus @JuliusOptimus (762 followers) (1.0K tweets)
The first Web3-based WoW / Runescape level MMORPG is going to be epic.

Game owned by the player base that works together to continually evolve it based on player base ownership (DAO).

Add some metaverse & VR in there.

And some @Cyberlete Anti Cheat!

Gonna be crazy $LEET

Keywords: MMORPG, some, Game
00:31 on 03/18/2023
Joshua "Scotch" McClure @joshuamcclure (16.8K followers) (18.1K tweets)
Then I realized that the crafting, and the spell / skill / item combination optimization is nearly *exactly* what I do at work, except it's an MMORPG and I'm deeply imbedded in a Guild @MaxwellBiosci and #LongCOVID twitter

Keywords: MMORPG, what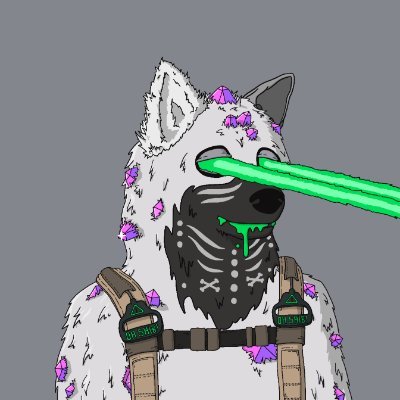 12:31 on 03/17/2023
mlolm.eth🐛🟢 ';,.Let's build through the bear! @l_mlolm_l (418 followers) (525 tweets)
1. We are building utility for NFT sports collectibles.

A fantasy sports gaming platform with an MMORPG/RPG twist.

🧤Collect. 🛠Build. 💰Win.

Platform is free to play. We don't just pay out crypto, but instead NFT items from our own IP which we will build over time...

Keywords: MMORPG, which, over, pay
21:29 on 03/10/2023
Miltank Kegstand @PigguCaz (2.7K followers) (20.3K tweets)
I don't know how to feel knowing that my dad has been playing the critically acclaimed MMORPG Final Fantasy XIV expanded free trial which you can play through the entirety of A Realm Reborn and the award-winning Heavensward expansion up to level 60

Keywords: MMORPG, which, playing
02:16 on 03/11/2023
ren @odakotarose_ (162 followers) (4.6K tweets)
literally cannot deal with more stress so i'm just gaming instead xD speaking of which, have you heard of the critically acclaimed mmorpg final fantasy xiv that has a free trial and.... 😂😂😂

Keywords: mmorpg, which
Signup to customize and geo-filter your own Role Playing Adventure Customer Leads feed, to Grow Your Business!
19:47 on 03/19/2023
Natus❖🐟 @natus_ffxiv (1.3K followers) (16.1K tweets)
I really did this to everyone that shows a slight interest, shout out to that 1 Mao cosplayer who signed up ffxiv just want to know more of their lore 😭

Mao: what's ff14 I only know 7

Me: it's an MMORPG u can play free up to lv50 and the best expansion heavensward for fre-

Keywords: MMORPG, best