Qureet finds prospective customers for your products on Twitter. We then email them to you every day.

Found 9 Pet Stores Customer Leads: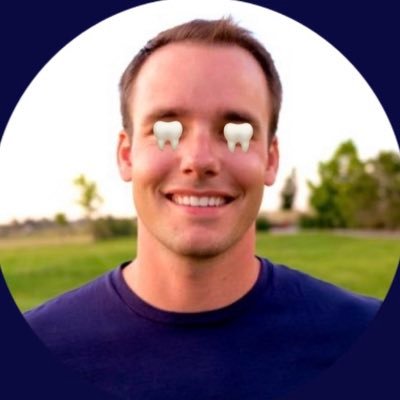 18:15 on 11/23/2022
Matt 🦷 | Wisdom™, Satire™, & Nonsense™ @matthew2point0 (4.4K followers) (58.7K tweets)
Just did a Google map search for "groomer" and a bunch of pet stores came up.

What are the Libs doing to our dogs?! 😤

Keywords: pet stores ?, What, dogs
16:13 on 11/20/2022
Katy Kat @ferdakatykatt (574 followers) (19.2K tweets)
Has anyone seen any pet stores open today? I need to get vet bandaging for Tully 🙃

Keywords: pet stores ?, need
13:09 on 11/21/2022
Ryan Barath 🏌️‍♂️ @RDSBarath (6.0K followers) (17.5K tweets)
Remember when malls had pet stores?
You could go from the food court to just buying a cat because it looked cute - those were definitely not the good old days.

Keywords: pet stores ?, good
00:06 on 11/24/2022
J.P. VanDeRock🎄 @jpvdr1840 (6.1K followers) (318 tweets)
Many pet stores offer a significant discount once Kibbles 'n Bits have passed their best buy date. Throw in some Fruity Pebbles and you've got a party mix everyone can be happy with. 🎉

Keywords: pet stores, some, best, buy
17:23 on 11/24/2022
gden 🍓🥖 @jexngwxx (731 followers) (22.7K tweets)
some of the members went to watch soccer, visit a pet shop, and bought snacks at convenient stores. i wonder how did jeongwoo spent his first day in japan too ☺️

Keywords: pet stores, some, too, shop
Signup to customize and geo-filter your own Pet Stores Customer Leads feed, to Grow Your Business!
17:12 on 11/21/2022
мαηgσ 🥭💃 @alvindrapers (137 followers) (49.4K tweets)
Going out to pet stores to buy some Christmas sweaters for my cats. They're complaining about the weather.

Keywords: pet stores, some, buy, cats
16:05 on 11/19/2022
Kate Urban @Kate_KanSkate (2.9K followers) (6.1K tweets)
One thing I hope for this year is people stop buying puppies from pet stores, backyard breeders and online. Our shelters NEED a break. So many dogs and puppies surrendered every single day. Most shelters are having to make kennels in offices. Please consider fostering 🤍

Keywords: pet stores, NEED, dogs
09:03 on 11/19/2022
Cate Perry ♿️ @CatPurry9 (14.4K followers) (3.3K tweets)
.@Wesfarmers could choose policies that require stores to mark down or donate items that would otherwise go to landfill. Schools, charities, pet shelters, NGOs and community groups would be grateful to have the merchandise. Landfill could be reduced if stores would just #DoBetter

Keywords: pet stores, require
18:48 on 11/20/2022
Tasty Cakes @TiffiePop85 (1.7K followers) (222.8K tweets)
But if you love stores like 5 Below, Daiso, Dollar Tree, and Dollar General you'll find some really cool stuff. They have stuff for everyone. Even if you love camping, have pet hamsters lol they have things for everyone.

Keywords: pet stores, some