Qureet finds prospective customers for your products on Twitter. We then email them to you every day.

Found 8 Paddleboarding Customer Leads:
01:55 on 06/24/2022
Danny Baldus-Strauss @BackpackerFI (92.2K followers) (21.0K tweets)
People paddleboarding on the river? Find a building/lot to pay to put keypad lockers at to rent out $1K inflatable paddleboards for $80/day.

Create a cheap website, and use booking software.

Profitable ideas can be simple/boring.

In fact, many pass them up b/c of that fact.

Keywords: paddleboarding ?, cheap, pay
18:04 on 06/19/2022
Brendan Dawe @BrendanDawe (2.2K followers) (24.9K tweets)
Todays paddleboarding was going fine when under Burrard Bridge was suddenly a great thud sound. I looked down to see the front half of my board covered in a number of pieces of partially digested sea creatures

Keywords: paddleboarding, great, board
00:29 on 06/20/2022
Juls Budău @JulsBudau (1.2K followers) (7.9K tweets)
Vancouver tinder is like: "I am looking for joyous conversations. I am full of tiny songs. I like paddleboarding, mindfulness, and disordered eating."

Keywords: looking for, paddleboarding, full
20:46 on 06/15/2022
David Tuite @dtuite (882 followers) (243 tweets)
In order to meet some other founders, I signed up to a VC backed paddleboarding session tomorrow at 8am. I have to cycle 40 mins to get there.

Startups are hard. 😭

Keywords: paddleboarding, some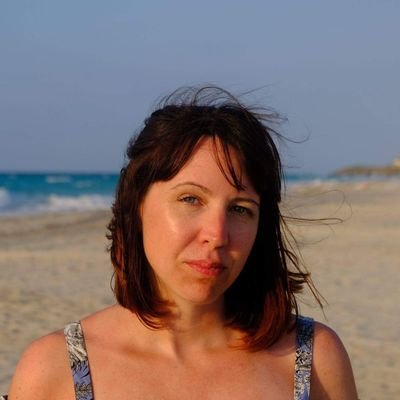 21:55 on 06/17/2022
DiscoPiglet @DiscoPiglet (646 followers) (15.9K tweets)
Went Paddleboarding down the Taf and got heckled by Tom Jones fans. Some (@PatoCantonDJ) may say it served me right!

Keywords: Paddleboarding, Some
Signup to customize and geo-filter your own Paddleboarding Customer Leads feed, to Grow Your Business!
00:26 on 06/19/2022
Nick Penticoff @NickPenticoff (3.7K followers) (77.4K tweets)
Some things I enjoy doing are riding my bike, kayaking, paddleboarding, longboarding, disc golf, playing games with my wife, and going on walks with her!

Keywords: paddleboarding, Some
22:29 on 06/22/2022
🤍❤️🤍 🇺🇦 Vic𓂿or @vzverovich (7.8K followers) (37.3K tweets)
Spent time paddleboarding instead of attending a Unicode study group telecon. Highly recommend!

Keywords: paddleboarding, recommend
16:31 on 06/18/2022
Jonathan Gourley @dy_nasty7 (310 followers) (2.2K tweets)
I just finished @Nick_Offerman's latest book last night, only to discover it ends with him paddleboarding in Marina del Rey, which is where I kayaked yesterday and shared similar observations of unused yachts, etc. We are also fellow Hasty Bakers. Anyhow, a must read!

Keywords: paddleboarding, which