 Please wait - finding best tweets...
Qureet finds prospective customers for your products on Twitter. We then email them to you every day.

Showing Latest 6 Cold Sores Customer Leads:
11:28 on 01/26/2023
Julia MorganScorpion @MorganScorpion (6.5K followers) (149.2K tweets)
Out of the last 24 hours I have slept for 15 of them.

And I feel like going back to sleep.

I am not ill apart from the usual fibromyalgia, mild cold symptoms and cold sores, so what the hell is going on?

Keywords: cold sores ?, what
03:01 on 01/26/2023
louie @letsgolouie (168 followers) (4.7K tweets)
when I thought cold sores were rashes caused by cold weather so i was at a party and showed my hand to group of people and said "yeah look… i have a cold sore" and they all looked disgusted. i wanna cry about it every time i remember, specially after learning what it actually is

Keywords: cold sores, what
15:13 on 01/25/2023
Juls Budău @JulsBudau (1.8K followers) (12.3K tweets)
I now have 5 cold sores because of course. I'm crushing lysine and mixing it with honey waiting for the pharmacy to open. I have an iron IV appointment today I've been waiting months for and I think that will help my situation overall. Thanks for following along!

Keywords: cold sores, help
04:49 on 01/25/2023
Eddie @SuaveSteel (285 followers) (19.1K tweets)
What in the Mexican folklore does walking with bare feet on cold surfaces lead to canker sores?

Keywords: cold sores ?, What
19:25 on 01/23/2023
Garnet Henderson @garnethenderson (3.8K followers) (11.1K tweets)
So in case you're confused: HSV=herpes. Causes cold sores & sometimes genital sores. Can be asymptomatic. HPV is a different virus. Most strains are asymptomatic. Some strains cause warts, including genital warts. Some cause cancer of the cervix, throat, penis & anus

Keywords: cold sores, some
Signup to customize and geo-filter your own Cold Sores Customer Leads feed, to Grow Your Business!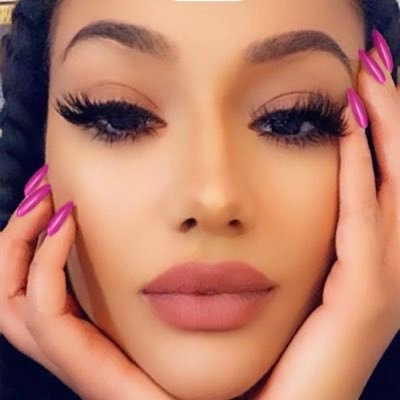 02:18 on 01/23/2023
Chenoia @Chenoia (842 followers) (27.2K tweets)
Most of it is about social stigma. Because the reality is … get this … chicken pox, shingles, cold sores … all herpes viruses. Essentially, herpes is just what many doctors would call a skin rash of sorts. But y'all are wild out here.

Keywords: cold sores, what