Qureet finds prospective customers for your products on Twitter. We then email them to you every day.

Found 7 Internet Marketing Customer Leads:
15:53 on 03/22/2023
✨️ Alien Superstar 👽 ✨️ @_prettydazed (262 followers) (20.0K tweets)
In this new social media age I think people need to be cognizant that these para-social relationships with stranger on the internet are not a substitute for real life relationships despite the marketing for these platforms.

Keywords: internet marketing, need
10:31 on 03/24/2023
Gabby @pinksgabby (309 followers) (46.6K tweets)
If you all don't how business works I need you all to shvt your mouths and not look dvmb on the internet. Your tweets are a sore eye to me aka a marketing graduate. I also managed a business and I know how giveaways work especially if they have conditions. They're not FREE at all

Keywords: internet marketing, need
16:08 on 03/24/2023
Igwechima Chiamaka @Amakah231 (2.3K followers) (3.1K tweets)
Affiliate marketing is very Beginners friendly and practical

All you need is a smartphone, internet connection and willingness to work , that's it! You will make money!

Keywords: internet marketing, need
12:52 on 03/26/2023
Java 🌌 @Java_writes (4.5K followers) (10.3K tweets)
A huge lie told to 20-year-olds is that they need a huge investment to start a business.

I started my Ghostwriting Business with a laptop and an internet connection.

And I haven't spent a penny on marketing.

I just post content that'll get me inbound leads.

Keywords: internet marketing, need
16:12 on 03/26/2023
Hisham Sarwar @beinggurudotcom (66.1K followers) (21.8K tweets)
Internet based opportunities require:

- Skills
- Business Development
- Digital Marketing
- Networking
- Consistency
- Patience

#letsconnect

Keywords: internet marketing, require
Signup to customize and geo-filter your own Internet Marketing Customer Leads feed, to Grow Your Business!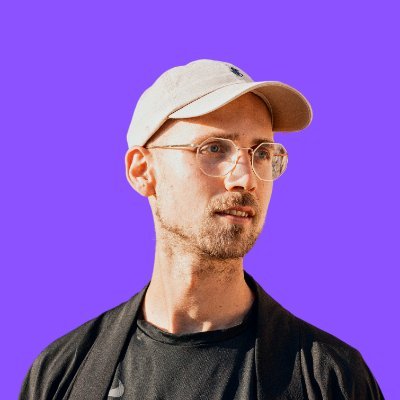 13:55 on 03/22/2023
ole.eth @oledoteth (4.4K followers) (2.7K tweets)
Web3

The decentralization of the internet is unstoppable.

How to take advantage:

• Help web3 projects with marketing
• Work as a community manager
• Share content on Twitter

Now is the best time to position yourself for the next bull run.

Keywords: internet marketing, Help, best
23:08 on 03/24/2023
Sean MacMannis | seanmac.eth @smacmannis (1.3K followers) (3.6K tweets)
Each are led by passionate founders who believe in an internet owned and governed by builders, creators, and users (not giant corporations!)

And each needs help building and marketing their creator-first products. That's where we come in.

Keywords: internet marketing, help