Qureet finds prospective customers for your products on Twitter. We then email them to you every day.

Found 3 Horror Books Customer Leads:
17:16 on 03/21/2023
♥︎ hollow ♥︎ @starvinggpixxie (7.8K followers) (5.7K tweets)
should i make a thread of gross/disturbing books that made me lose my appetite?

(pls be warned, these are extreme horror books and they are NOT for the faint of heart, i highly suggest looking up trigger warnings before you read)

Keywords: horror books, ?, suggest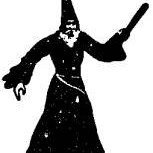 23:31 on 03/18/2023
TheDungeonDelver @A_DungeonDelver (951 followers) (4.0K tweets)
Looking for an old horror novel, maybe YA, from my childhood. Teenager makes monster models, some lifesized. They come to life and start killing people, he puts 2&2 together, in one scene finds them quiesced in his workshop but they've been making more,incl. a female.

Keywords: horror novel, Looking for, some
04:49 on 03/21/2023
⸸ @CORPSECALLOSUM_ (995 followers) (62.3K tweets)
got tiktok recommended extreme horror books to traumatize myself into forbearance

Keywords: horror books, recommended
Signup to customize and geo-filter your own Horror Books Customer Leads feed, to Grow Your Business!