Qureet finds prospective customers for your products on Twitter. We then email them to you every day.

Found 6 Cat Owner Customer Leads: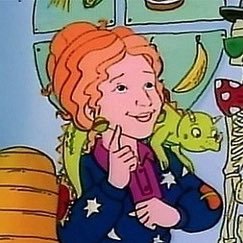 21:12 on 03/29/2023
little miss sinus infection @belalugosialive (42 followers) (144 tweets)
there are so many nice people swiping up on my story w cat advice (which i asked for) but respectfully if i said that i have tried basically everything to get him to stop peeing everywhere & you say something like "is he fixed?" genuinely what kind of pet owner do you think i am

Keywords: cat owner ?, what, which, advice
22:20 on 03/30/2023
leahkitties | vtuber @leahkitties (11.6K followers) (8.8K tweets)
tw animal abandonment!!

i need some advice if that's okay, there's a rogue cat who is very very scared, old and abandoned that comes to my house every day. it has no owner and people near me see it digging through bins and it has been coined "bin cat" by those near me

Keywords: cat owner, need, some, advice
16:18 on 03/28/2023
Cas ✨ **gofundme link in pin** @Xgenderleftbeef (616 followers) (25.7K tweets)
Had a hot shower to help alleviate some burnout & sensory stuff only for my cat to scream at the top of his lungs for the past 15 minutes bc he got kicked out the living room for eating cables, nobody warns you when you're autistic & a pet owner that your needs can clash HARD

Keywords: cat owner, some, help, top
00:36 on 03/30/2023
Aqsa Liaqat Ali @ali2_aqsa (37 followers) (602 tweets)
Okay..so umm..we have a ginger cat, we are intending to give for free tbh. It's a tamed and organized cat. It's well trained. And its owner had to leave under urgent circumstances.
We are not really good with taking care of cats. So anyone willing to take, welcome.

Keywords: cat owner, good, willing
13:39 on 03/29/2023
WORLDS THE MOST NORMAL LESBIAN @cowgirlyuri (26 followers) (154 tweets)
i think hes such a dog person but for some reason would eventually end up being a cat owner

Keywords: cat owner, some
Signup to customize and geo-filter your own Cat Owner Customer Leads feed, to Grow Your Business!
07:15 on 03/28/2023
kalee @731racha (1.5K followers) (8.3K tweets)
as someone with pets too, im so so so so weak for cat butler lee know 🥲 it's so hard to be an involved pet owner when you're so busy but he's rly trying his best 🥲

Keywords: cat owner, best, too