Qureet finds prospective customers for your products on Twitter. We then email them to you every day.

Found 5 Blog Marketing Customer Leads:
22:21 on 03/24/2023
Sam Hulick @SamHulick (8.9K followers) (10.8K tweets)
It's super easy to spot AI-generated blog content. It's super fluffy and says a lot without saying anything in particular. But it was trained on data on the Internet, so what does that say about the quality of content marketing? 😏

Keywords: blog marketing ?, what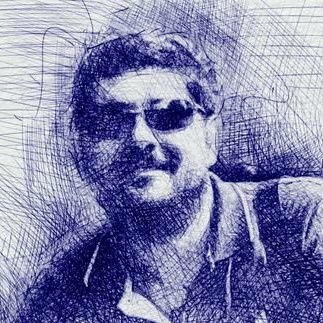 17:37 on 03/27/2023
erturk @erturkvarol (398 followers) (49.4K tweets)
I just read another blog that says Samsung will not be releasing Android 14 and OneUI 4 for S20 as well as Tab S7.

I just want to say, shame on you @SamsungMobile @Samsung ...

It is one of the worst marketing decisions!

What is your aim guys?

Keywords: blog marketing ?, What
13:10 on 03/26/2023
Thomas Kopelman 💵 @TKopelman (12.4K followers) (25.2K tweets)
Marketing order of importance for me (based on how clients actually come in)

- twitter
- blog
- newsletter
- podcast
- linkedin
- YouTube

If I was starting over, I would write my blog, use it for podcasts, & focus on twitter

Then repurpose what works to Linkedin

Keywords: blog marketing, what, over
21:29 on 03/25/2023
Heather @JustGeekingBy (1.5K followers) (47.1K tweets)
I'm signed up to a site for affiliate marketing for my blog & I get the silliest requests from companies wanting to affiliate with me.

- Devon hampers
- Land title (lord/lady)
- Neon lights

I'm not sure what goes through their heads when hitting apply.

Keywords: blog marketing, what
17:10 on 03/26/2023
O R Ξ S T Ξ S @OrestesBaratuti (550 followers) (1.1K tweets)
ChatGPT can assist you in generating creative writing ideas for various types of content, such as blog posts, social media posts, and marketing copy. You can then offer your creative writing services to businesses and individuals looking for content creation and charge a fee.

Keywords: blog marketing, looking for
Signup to customize and geo-filter your own Blog Marketing Customer Leads feed, to Grow Your Business!