Qureet finds prospective customers for your products on Twitter. We then email them to you every day.

Found 3 Backyard Chickens Customer Leads:
09:36 on 03/15/2023
Modern Day Martyr @oteycoueye (367 followers) (6.7K tweets)
You're gonna need a source of energy which is expressed in carbs, fat and protein.

Can you grow it in your backyard for all the chickens? Probably not, unless you grow grain.

So you'll probably buy feed, from a big operation using economies of scale to grow grain.

Keywords: backyard chickens ?, buy which, need
16:39 on 03/18/2023
Joy Henderson @Joyhenderson78 (24.7K followers) (50.1K tweets)
There is no reason to prohibit backyard chickens in the burbs.

Cats need to be kept indoors.

Transit solutions should not be focused on the core.

We have way too many weed shops, it's ridonkulous.

We need to actively discourage Tim Hortons for setting up one more shop. Lol

Keywords: backyard chickens, need, too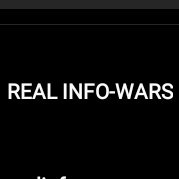 16:01 on 03/19/2023
help_Each_other @JusMe369 (26 followers) (5.0K tweets)
Another thing that people need to start doing is buying micro livestock such as rabbits guinea pigs chickens and start breeding in home and in the backyard basement them for future food that isn't contaminated so we also need to start digging down into the ground

Keywords: backyard chickens, need
Signup to customize and geo-filter your own Backyard Chickens Customer Leads feed, to Grow Your Business!