Qureet finds prospective customers for your products on Twitter. We then email them to you every day.

Found 7 Audiologist Customer Leads:
09:07 on 06/17/2022
Peter A Bell - #DissolveTheUnion @Peter__A__Bell (12.0K followers) (147.8K tweets)
I've been struck by a thought about the referendum question - or questions??? Need to write about it. But I'm a bit busy today having my pension culled by the chiropodist, audiologist and optician in that order. Maybe tomorrow's blog? #DissolveTheUnion #NoSection30

Keywords: audiologist ?, Need, today, thought
03:43 on 06/24/2022
✨ Jamies Interlude ✨ @vintagesoulx3 (1.3K followers) (83.1K tweets)
Where my audiologist at?? They need a sound person there

Keywords: audiologist ?, need
20:28 on 06/22/2022
Dawn Wickenden @STPDawn (85 followers) (410 tweets)
Incredibly niche query: I'm an audiologist with tinnitus who is also neurodivergent, and like many others I can sometimes hear electricity (separate to the tinn). This combo makes the soundproof rooms VERY stressful to work in. Any tips outside of fitting a sound generator?🦻🏻

Keywords: audiologist ?, tips, work
02:37 on 06/22/2022
Mind Your Business @sashatech4ever (662 followers) (35.4K tweets)
An audiologist with a speech impediment once insisted Jackie didn't need a hearing test because Jackie "was too affected" 😊 and I thought to myself…

Keywords: audiologist, need, too, hearing, thought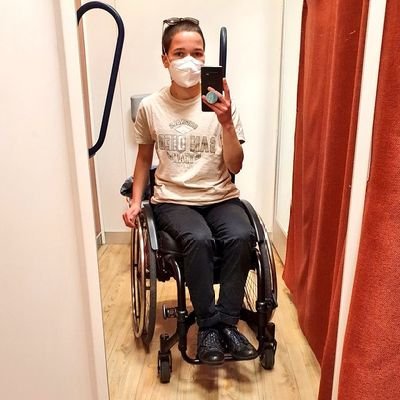 08:23 on 06/21/2022
sam @undercafeinated (660 followers) (10.5K tweets)
my right hearing aid has been randomly turning off (not a battery issue) so I guess I need to call my audiologist. sigh.

Keywords: hearing aid, audiologist, need
Signup to customize and geo-filter your own Audiologist Customer Leads feed, to Grow Your Business!
14:58 on 06/18/2022
Pierce ⚔️ @PierceAH66 (2.2K followers) (48.0K tweets)
It incentivizes insurance companies to help me less. The ACA keeping me on my parents' plan before I was 26 is how I afforded my hearing aids. They still cost a lot even w/ coverage & w/ my coverage now. The warranty is necessary. I want more coverage, not my audiologist cut out.

Keywords: audiologist, help, less, keeping, hearing, lot