Qureet finds prospective customers for your products on Twitter. We then email them to you every day.

Found 4 Audiologist Customer Leads: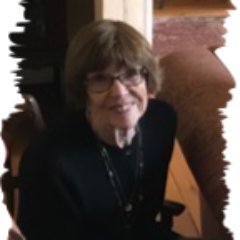 16:22 on 11/25/2022
Ann Davies @annwritesthings (345 followers) (4.7K tweets)
Today in Mumbles, by chance found a Christmas present for my brother. Haggled, not my style, but got something rather nice for a not too eye-watering price. And yesterday, nice audiologist said he'd upgrade hearing aid to newest model for no charge! Can good things come in 3s?

Keywords: audiologist ?, hearing aid, good, too, Today, price
09:35 on 11/22/2022
Wendy Bryant @DrWMB (4.6K followers) (35.6K tweets)
My hearing impairment was identified when I was a young child. Last week the audiologist sent me message to say NHS hearing aid is now obsolete & cannot be repaired (low battery alert has stopped working). My GP has to re-refer me for hearing test & replacement 🙄 #NHS

Keywords: to be identified, hearing aid, audiologist, replacement, working
10:53 on 11/23/2022
@midsomerplots@mastodon.cloud @midsomerplots (10.0K followers) (16.2K tweets)
The squire and the parson is found dead from horrendous Twitter burns. Suspicion falls on Great Snoring's audiologist, One-Eared Brian, deeply concerned that all-encompassing whiteness might threaten to dredge up events from twenty-five years ago.

Keywords: audiologist, Great, events

15:36 on 11/22/2022
Boogiechild🎄 @boogiechild5820 (242 followers) (297.9K tweets)
Good morning everyone; starting out at 41 going up to 63. Going with Bill to the audiologist. He's getting a new pair of hearing aids.

Keywords: audiologist, Good, hearing
Signup to customize and geo-filter your own Audiologist Customer Leads feed, to Grow Your Business!