Qureet finds prospective customers for your products on Twitter. We then email them to you every day.

Found 3 Animal Shelters Customer Leads:
08:41 on 03/25/2023
Pakrïta Pïou 🇫🇮🐶 @PakritaPiou (1.4K followers) (26.5K tweets)
.. want something to take care of and talked about getting a dog, logically from Ukraine, have not been shelter dogs available in my region for ages. What is the trusty place to start asking? Do @trinzu you know? There is so many scams with animal shelters.

Keywords: animal shelters ?, What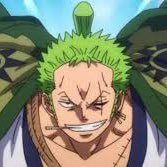 16:00 on 03/26/2023
Roronoa Squeeks @Squeeks4Zoro (204 followers) (28.7K tweets)
The way shelters be beggin for animal adoptions, the government need to gone and make pets a tax break or suttin

Keywords: animal shelters, need
21:41 on 03/26/2023
Avril RN 🌊💙🐾 @demFL_RN (3.5K followers) (1.1K tweets)
Animal lovers please read 🧵

Florida SB 518 wants to block public records access for animal shelters, regarding adopter info. This will harm the shelter dogs in this state, which are already peril.

Keywords: animal shelters, which
Signup to customize and geo-filter your own Animal Shelters Customer Leads feed, to Grow Your Business!