Qureet finds prospective customers for your products on Twitter. We then email them to you every day.

Found 8 Alternative Medicine Customer Leads:
13:52 on 11/25/2022
#PowerON South Africa @PowerON_SA (22.4K followers) (16.5K tweets)
"You know what they call alternative medicine that's been proved to work? - Medicine." Tim Minchin

Keywords: alternative medicine ?, what
20:23 on 12/01/2022
Hank Campbell @HankCampbell (3.6K followers) (2.7K tweets)
Homeopaths invented the term "allopath" for real medicine to make it sound like real medicine was just one path and so was magic water, just a different one. If alternative meat marketers were going to invent a similar term for meat, what might it be?

Keywords: alternative medicine ?, what
20:14 on 11/30/2022
Idyll Mind @idyllmind (73 followers) (10.1K tweets)
And while scientists struggle each year to get us the right vaccine, alternative medicine people have it easy with their cure-alls! Turmeric pill or Vitamin C, Zinc, or some complicated name.😆 Why even bother with science.

Keywords: alternative medicine, some, complicated, Why
01:13 on 11/24/2022
weird little freak @P33SOUP (403 followers) (35.6K tweets)
when r we as a society going 2 recognize that chiropractic as a form of alternative medicine is PSEUDOSCIENCE!!! trust me u do not need to be making chiropractor appts every 3 months for an "alignment" and u def should not be taking ur newborn child to get their bones scrambled

Keywords: alternative medicine, need
04:55 on 11/30/2022
diet coke thing @limbteeth (303 followers) (90.1K tweets)
person on tiktok: this all natural medicine is a great anxiety reducer and completely got rid of my physical symptoms!

me: oh great! that sounds like a wonderful alternative to-

people in the comments: i had sleep paralysis every night i took this. I saw my dead grandma

Keywords: alternative medicine, great
Signup to customize and geo-filter your own Alternative Medicine Customer Leads feed, to Grow Your Business!
08:01 on 11/29/2022
Department of Health @DOHgovph (754.6K followers) (13.7K tweets)
The Department of Health supports the purpose of Traditional and Alternative Health Care Month which is to recognize the importance of traditional and alternative medicine to Filipinos in providing essential health care and in promoting

Keywords: alternative medicine, which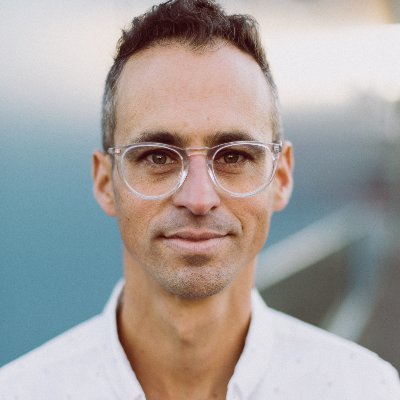 22:41 on 11/26/2022
Dan Cumberland 🚀 @dancumberland (4.6K followers) (9.1K tweets)
Looking for leads on #Seattle based alternative medicine practitioners with experience around digestive track disorders.

Bonus if they have experience with modalities like massage and visceral manipulation

Keywords: alternative medicine, Looking for
02:29 on 11/27/2022
HolisticZik 🌱🌞 @HolisticZik (1.4K followers) (718 tweets)
- Skincare
- Toothpaste
- Bug repellent
- Good aroma's
- Cologne alternative
- esoteric wound healing
- Medicine

Essential oils are the way of the future

Keywords: alternative medicine, Good