 Please wait - finding best tweets...
Qureet finds prospective customers for your products on Twitter. We then email them to you every day.

Showing Latest 7 Test Prep Customer Leads:
06:31 on 05/29/2023
zoha @astrophileirl (23 followers) (179 tweets)
just 5 days left in my physio test & i am so shameless that i haven't even properly started the prep yet considering the insanely lengthy syllabus. i need motivation cuz I feel so lazy for everything atp.

Keywords: test prep, need
16:15 on 05/28/2023
Six Eyes on Megumi @furubeyu (109 followers) (773 tweets)
Gofushi
My brain is filled with what-if thoughts of Sukuna's response to "I can totally whale on Megumi."

Sukuna doesn't need petty tricks to win this fight, but this is more meal prep anyways. When the brat tells him Fushiguro Megumi's wiles are useless, why not test it?

Keywords: test prep ?, need, what, tricks, why
13:24 on 05/27/2023
Charlie McGeehan @CMcGeeIII (2.1K followers) (21.6K tweets)
And, honestly, I'm fine being left alone as a Social Studies teacher. But what this points to, on the curricular front, is that our leadership wants to push us further in the direction of school district as test prep factory - and that's bad for our students.

Keywords: test prep, what
16:06 on 05/26/2023
Aniekeme @aniekeme (985 followers) (30.9K tweets)
1) Take the GMAT or GRE and get the best score possible. Give yourself time to prep and retake the test if needed. Schools want to know that you can handle the academic rigor of their program. A good test score will help to show that.

Keywords: test prep, good, needed, help, best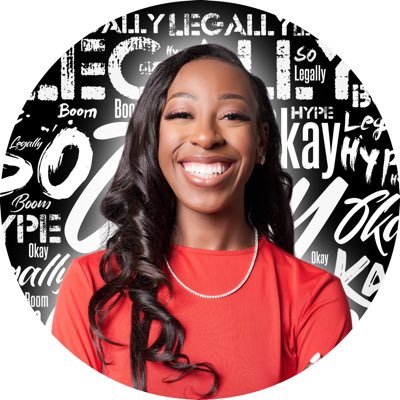 02:46 on 05/26/2023
A.B. Burns-Tucker @iamlegallyhype (7.0K followers) (2.5K tweets)
Honestly, I have no clue what I'm doing in bar prep. Not sure whether I should be crying or giving the test the proverbial middle finger.

Keywords: test prep, what
Signup to customize and geo-filter your own Test Prep Customer Leads feed, to Grow Your Business!
00:42 on 05/26/2023
lauren (she/her) @laurenbroneill (790 followers) (12.4K tweets)
I'm about a week into bar prep and testing okay right now with my practice MEEs + MBEs, but am *terrified* I won't be able to retain enough information to perform well enough to pass on test day. Do any of y'all have advice you'd be willing to share for what worked for you? 🥲🩷

Keywords: test prep ?, what, advice, willing
15:19 on 05/25/2023
Paula Maeker (she/her) @PaulaMaeker (4.5K followers) (11.3K tweets)
Accelerating learning outcomes isn't skill & drill and test prep Texas! It's by intentional design w/a relentless focus on what matters most. Ask me about my evidence of effectiveness I'd love to share what actually works in a practical model of acceleration. #rtiaw #txed

Keywords: test prep, what